Chimney Rebuilding and Repointing
When it comes to Chimney rebuilding and repointing there's nothing we can't do
Rebuilding and repointing of chimney stacks and chimney pots is an important part of maintaining a property, water leaks can cause extensive damage, requiring major and expensive repairs.
Roofs are constantly under attack by the UK weather with extremes of freezing and high temperatures, high winds and rain which can undermine your brickwork and mortar over time.
No one wants the collapse of chimney stack or leaking of water into your roof area, so it's important to ensure these areas of the roof are properly maintained and fixed when a problem is first sighted.
It is recommended that chimney stacks should be check on a regular basis, repointed at least every 30 years to keep your roof in tip top condition, water tight and safe.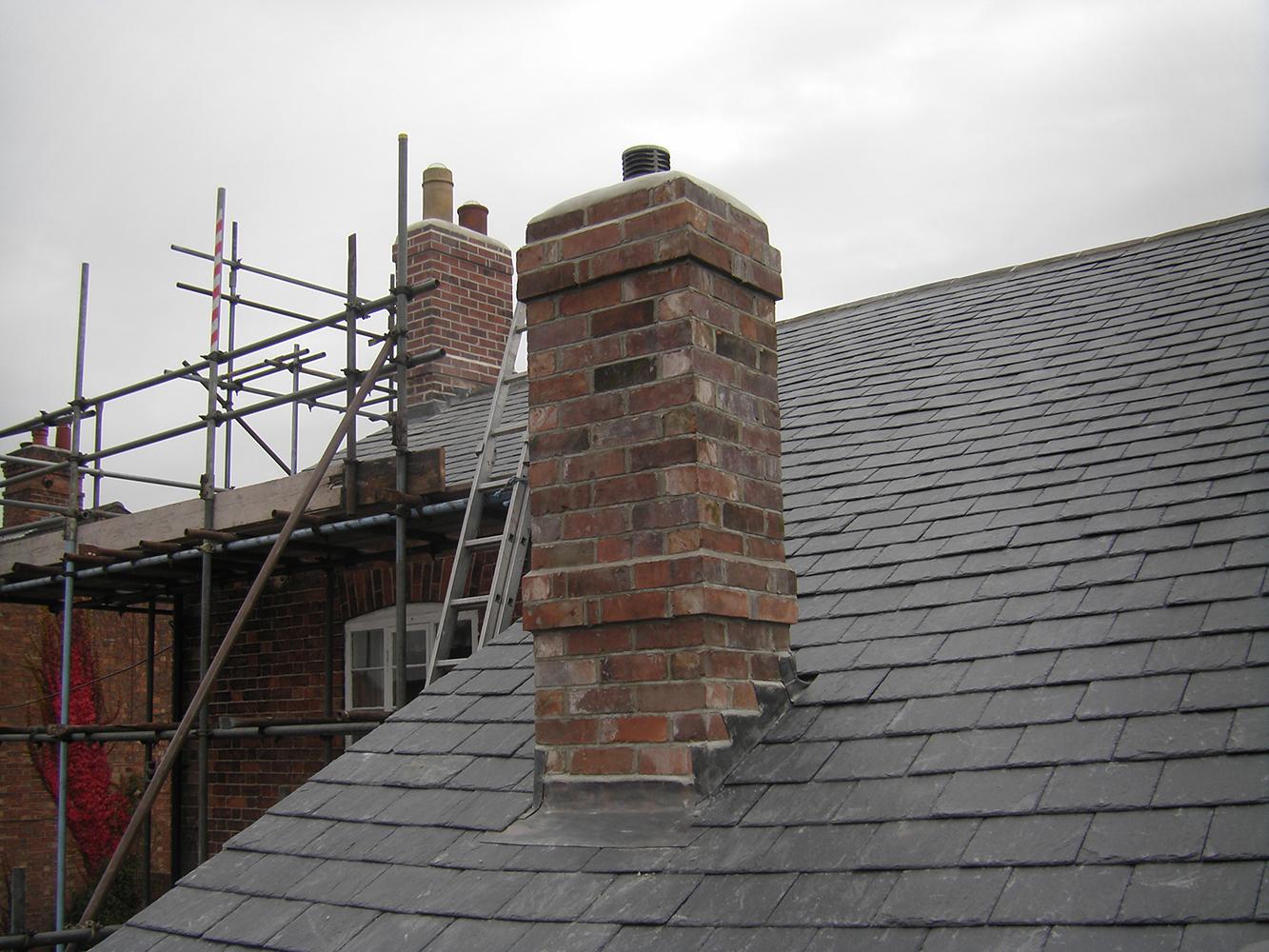 Contact us now for a free, no obligation quote for any chimney or inspection work needed
or call us on 01623 655658 / 07973 288554
All work undertaken is guaranteed to give you peace of mind. Our Cromar ProGRP Advanced Glassfibre roofing coming with an extensive 25 year gurantee.
We are happy to provide you with a free quote for insurance claim proposes and any following work.
Competitive and realistic pricing, ensuring you only pay for quality work and materials
"A really good company with excellent service and price. Couldn't ask for more. Would definitely use again on the future."
E Walker
Aaron Roofing
2 Birks Road
Mansfield
NG19 6JU
T: 01623 655658
M: 07973 288554